How I Launched Colors on Product Hunt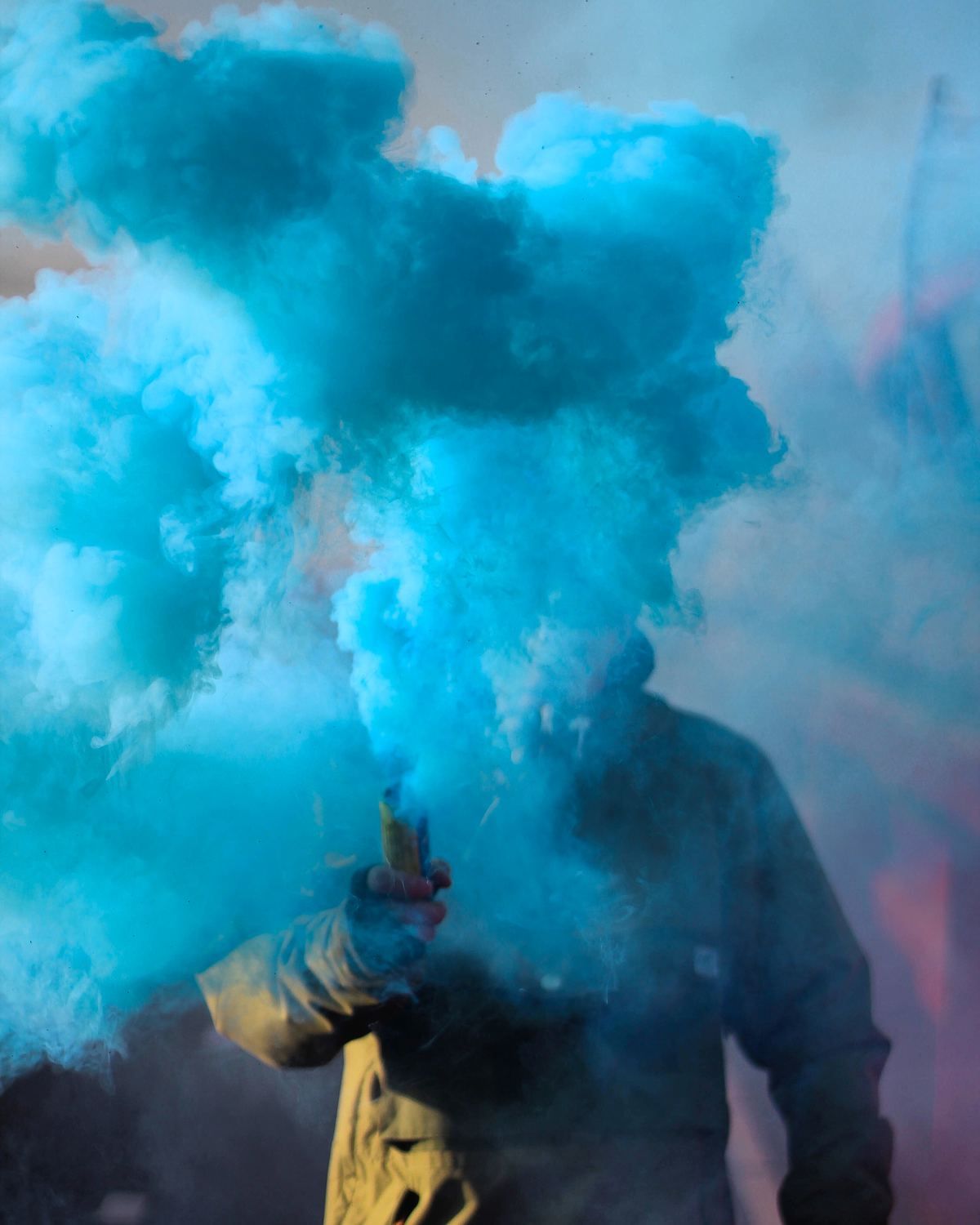 During the past year I've been making Klart.co — a bookmarking service for designers. In this post I'll tell you about how I launched 🚀 Colors on Product Hunt and ended up #1 that day. 🎉
Colors 🌈 is a data-driven collection of color palettes generated from the designs I curate every day on Pixels. You can read more about how I built Colors here.
Before the Colors launch, I had launched three other projects on Product Hunt. Two of which I submitted myself and a third that was submitted by a friendly fellow after being on the front page of Hacker News.
There has been a lot of discussion about how to get on the popular page of Product Hunt, if you're not an early user and can submit directly to it. Product Hunt even wrote a blog post and a great guide about it here. Which I decided to follow this time.
With Colors, I wanted to do everything I possibly could to submit it myself and get featured. Eventually it turned out great, after an emotional roller coaster of ups and downs.
I hope this post will help you make your launch more successful. Enjoy.
Preparations
While still building Colors I decided to set a specific date for launch. This helps me focus and cut away features that aren't a must-have for the first launch. I decided to launch on a Sunday since I've been lucky with Sundays on Hacker News before. It's not as much traffic, but this also means less submits and less noice.
The site was up and running about a week before launch. Or actually after the first "Hello, World", since I like to deploy early and often. It helps me focus on product early since it's out there. Preparing for the actual launch included some tasks like:
Create media assets for submitting (Thumbnail, GIF, Screenshots)
Prepare my weekly newsletter with a notice about the launch
Create a subtle notice on my sites that Colors are on Product Hunt
Set a goal for the launch
I think the last one is most important. You don't know if it's a good launch if you don't have goal. So set one. It can be a number of paid signups, newsletter signups or something else. For Colors I wanted people to come back and join other designers for my weekly newsletter.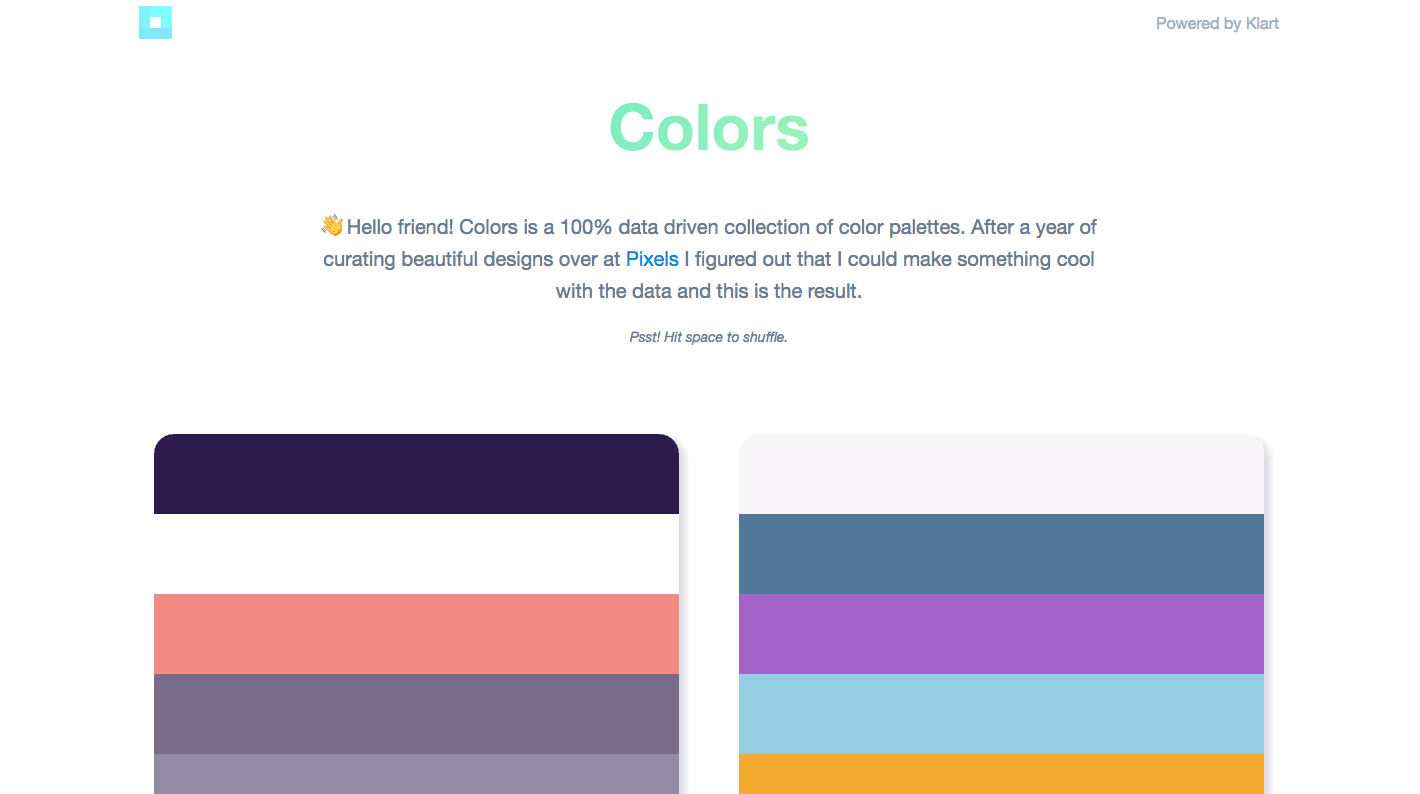 The day has come
I always get nervous the days around launch. I even try to make up reasons to postpone it a week. Eventually I decided, on Saturday evening, to go through with it. I went to bed early and set the alarm on 6 AM CEST. The launch was scheduled for 9.01 AM CEST which is equal to 12.01 AM PT (when Product Hunt refreshes).
Waking up, I went straight out of the door to go for a run. It has started to get a bit cooler in Sweden now and going for a run really helps me think and wake up. After finishing up, I made some coffee and sat down to prepare all assets and text for submitting to Hacker News and Product Hunt. When everything was finished I had about 30 minutes left of anxiety and decided to go out for a quick walk to not go completely mad looking at the clock.
9.04 Submit time. Filling out the form and hitting that submit button. Grab the link and update the Product Hunt notice on the website. Done. 😪
I thought Colors would be interesting for Hacker News and Designer News too. So I submitted it there right away. Thinking that people might check it out on Product Hunt too, if they liked it.
I also sent out my newsletter with beautiful designs where I mentioned that I launched Colors on Product Hunt. I was thinking really hard about this, since I don't want to be spammy. But I really thought they would enjoy Colors, and decided to add a subtle mention about it. I hope that was Ok. 🙈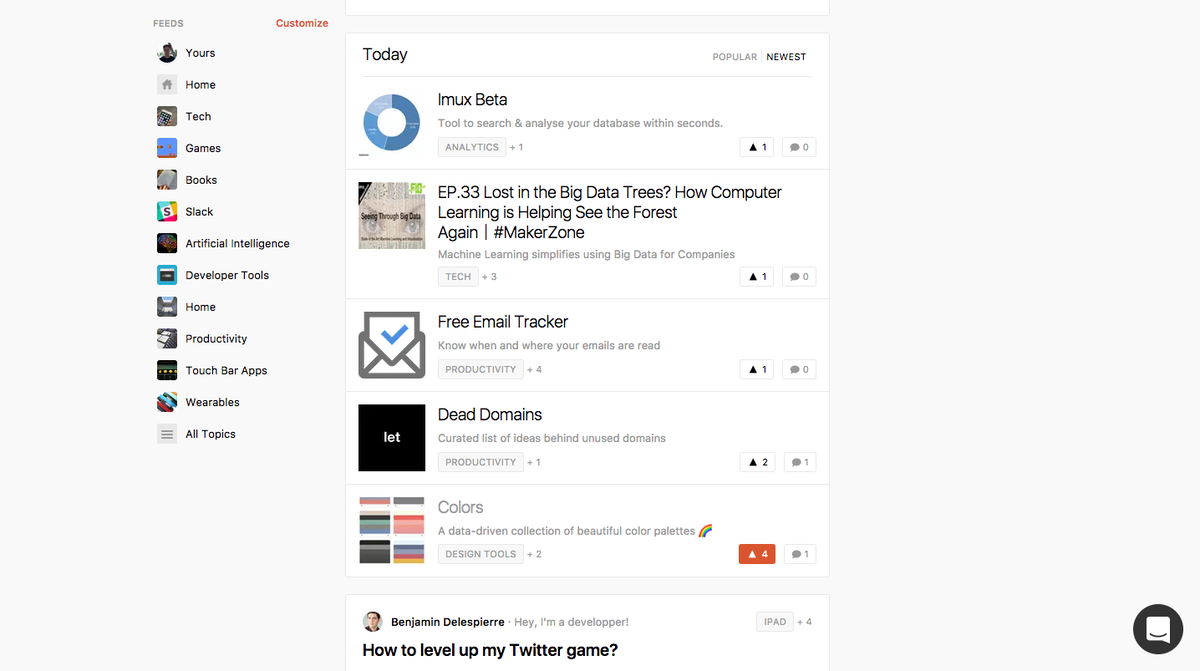 Becoming a madman
Launching a product is stressful. Your mind will play games on you. "Will I make the popular feed?", "Will there be hate?", "Will people like it?". 🤡
After hours of refreshing Hacker News and Product Hunt I was about to give up and call it a day. Colors hadn't taken off on Hacker News and instead disappeared from the "New" feed. I was still on the "Recent" feed on Product Hunt with about 10 likes. Frustrated that I wasn't bumped to the Popular feed, while others were. 😔
I decided to take a break and go out in the woods for a long walk, without checking my phone.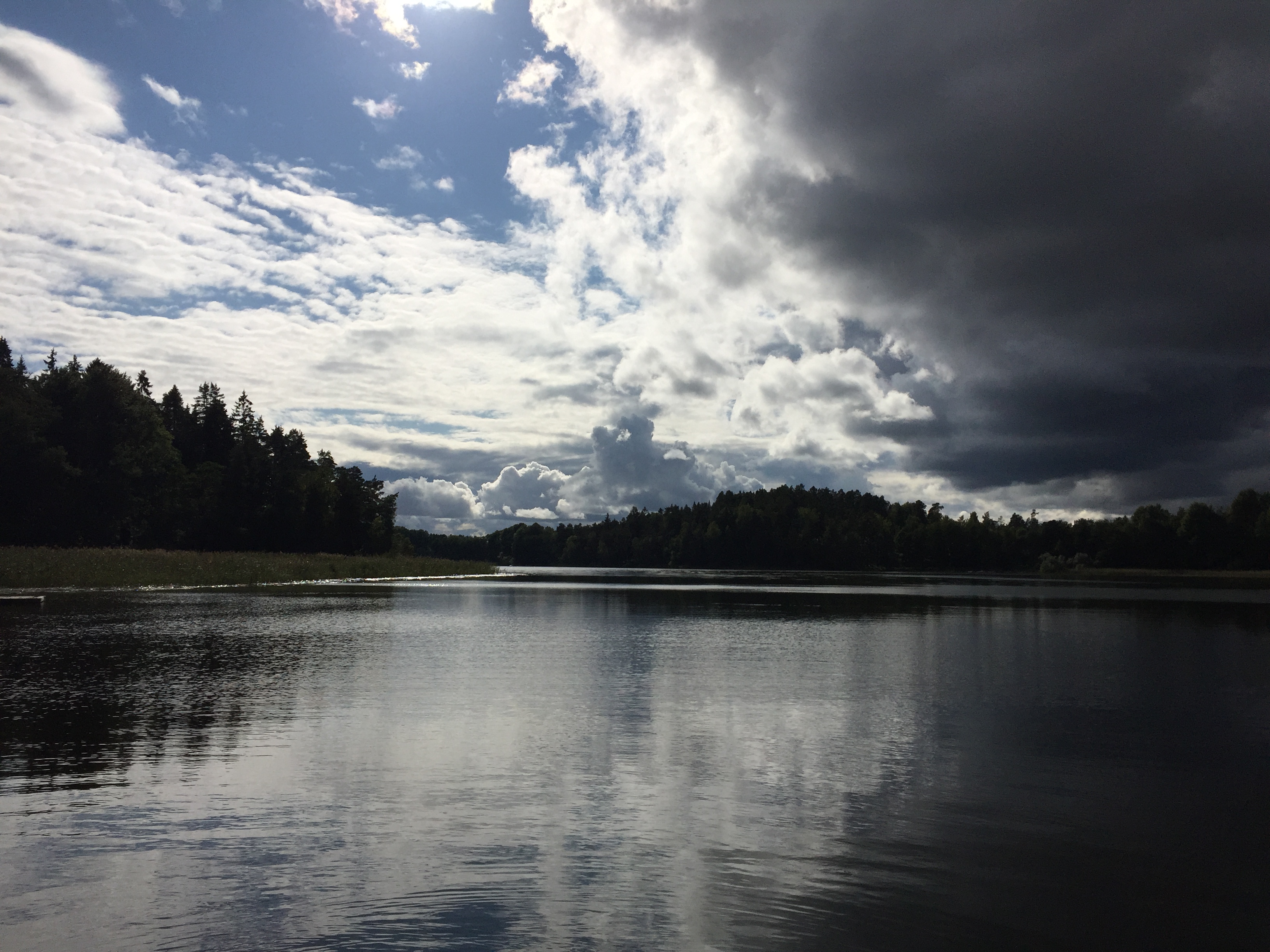 Things are changing
Getting back to my apartment I opened my computer and saw that I had roughly 90 active visitors on Colors. I checked referrals and most seem to have come from Hacker News, where I thought I was already dead and forgotten. After checking it out I saw that I was actually on the front page. Somehow, I'd been bumped up there. It felt amazing and I was actually pretty satisfied with the launch just being up there.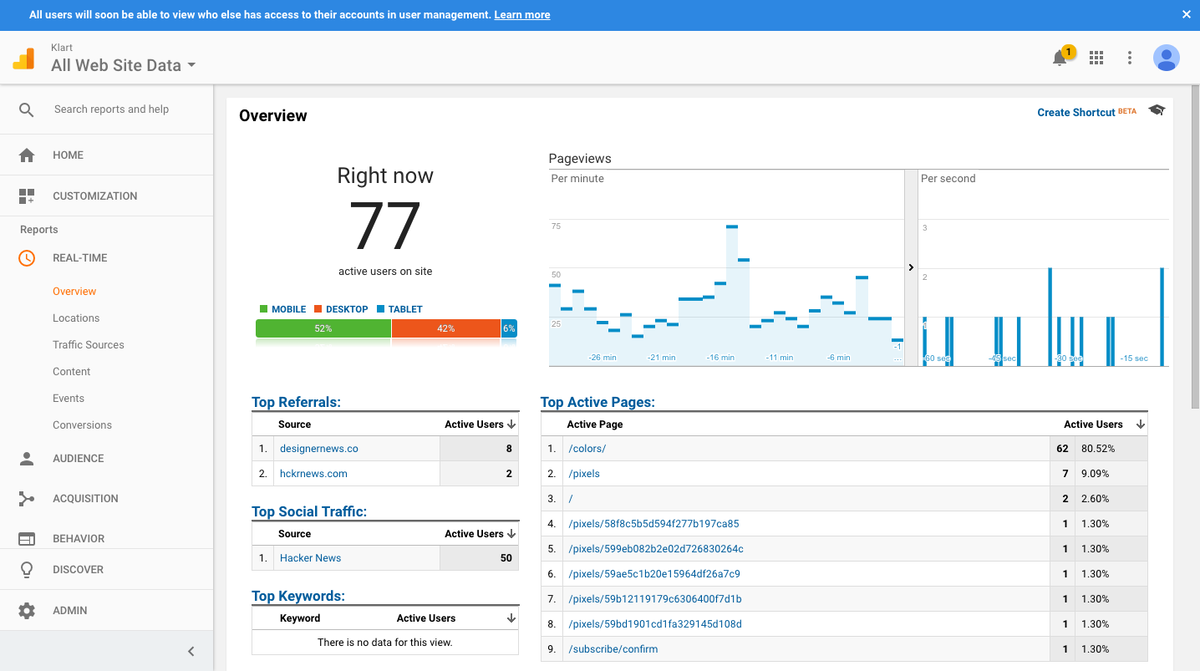 An hour later I had to get moving again to meet my family for dinner. About an hour or so later, I checked my phone and noticed another bump in traffic. Seeing that Product Hunt was a top referral site, I checked out the popular feed, and there it was, Colors with almost 80 upvotes 🤗. Super happy about this, I put down my phone, enjoyed dinner and later went home to answer all the awesome people who had commented.
Going to sleep
After a couple of hours answering comments on Product Hunt, Hacker News and thanking people for sharing on Twitter. I went to bed with an awesome feeling. Colors was #1 on Product Hunt 😌 🎉.
Waking up
Alarm set of and I woke up to this: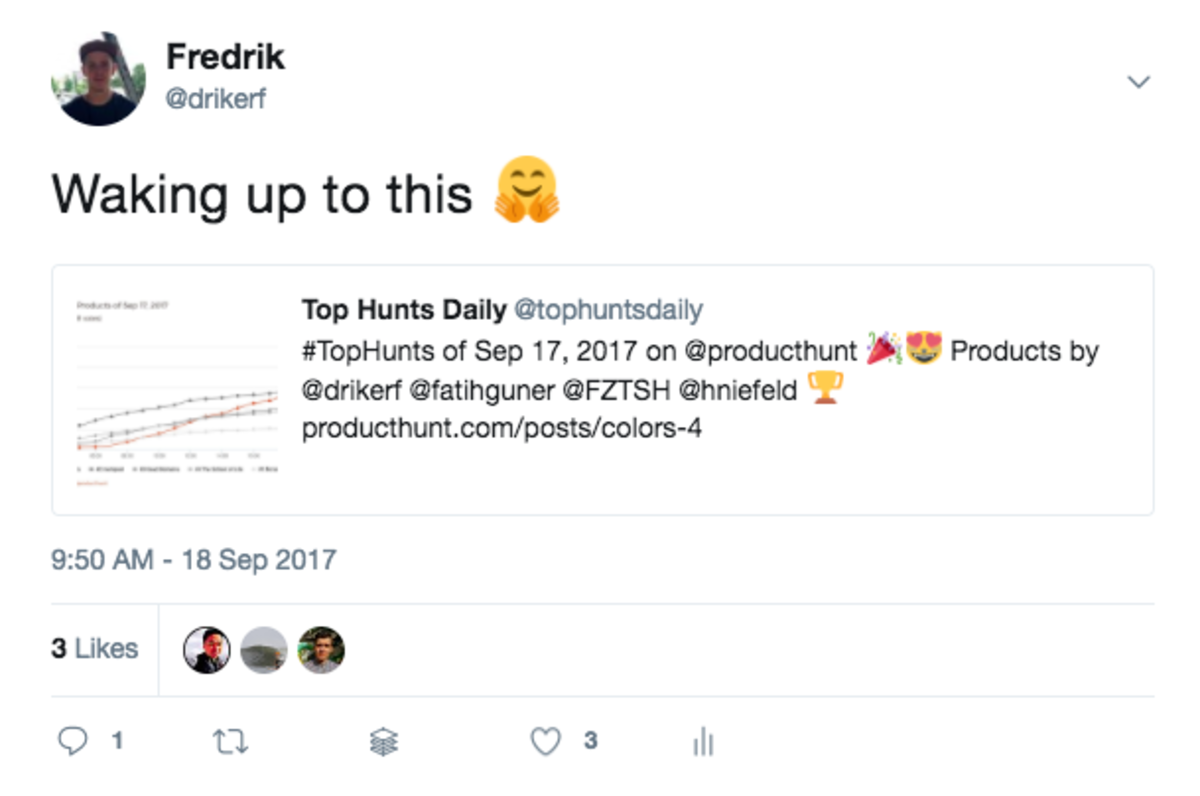 That's a pretty good morning for me 😊. I got up and went for a run. Got back, made ☕️ and continued to answer comments and thank people for sharing ❤️. I've mentioned this before but I'm very careful to always get back to people who takes their time to comment. It's the least I can do.
Summing up
I've learned a whole lot from this launch. The most important being that it's possible to launch on Product Hunt yourself, if you just put in the effort. It seems like if PH like it, it will be on the popular page eventually.
An interesting thing was that during that Sunday, almost 50% of the traffic was from mobile devices 📱. While on weekdays, nearly 80% was from desktop. Make your site mobile friendly if you're launching on a weekend 😊.
Was it a successful launch? Well, looking at my goal to get more people to join my little design community, it was. To this date, about 800 people signed up from Colors 🍻.
I still don't know exactly what happened that made Colors jump up to the popular feed. Who knows if the hard work and preparation paid off. But I'm happy to have done it and I'm looking forward to the next launch 🤓 🚀.
You can find Colors on Product Hunt here.